The new E1 Electric Self-tailing Winch from Andersen with "Intelligent" push button control.
Short handed sailing and sailing with younger or older crew members is no longer a problem as physical strength is not required, hoisting and trimming sails is done with the included interactive push button. All the features of the Andersen Full Stainless Self-Tailing Winch with 2 speed manual operation and safe single speed electric operation when required.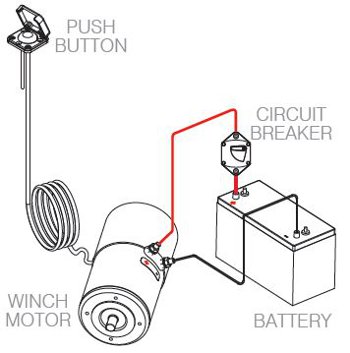 Redesigned for Ease of Installation
The E1 electric winch has an integrated motor / control box simplifying the installation and making it neater, lighter and more reliable. The electrical motor is simply connected to the positive and negative power cables (circuit breaker recommended) and to the control button. The control button and button connection cable are both included.
Efficient, High Quality Motor and Gearbox
At the heart of the E1 winch is a high quality European engineered and manufactured series wound motor and carefully matched gearbox. Together they deliver high speed at low load for fast sheeting in, and low speed at high load for safe, fine tuning when trimming, providing smooth and quiet operation across a wide working load range. 


Illuminated "intelligent" Push Button
E1 winches are supplied with a push button, water resistant rated to IP67,  with hinged safety cover and integrated multifunction LED light. The LED light illuminates when power to the winch system is on. It also acts with the integrated controller as a winch status indicator. The LED flashes a specific code when the system protection intervention is activated such as winch overload or low battery voltage.


Unrivalled Monitoring and Protection for the winch, yacht & crew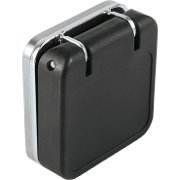 Integrated Overload Protection - The controller is pre set to stop the winch if the Maximum Pull Load is exceeded. Operation can resume within a few seconds when the load returns below the limit
Thermal Overload Protection - The motor is fitted with a thermal cutout that disables the motor in case of overheating; it automatically resets after the temperature returns to normal
Reverse Polarity Protection – An integrated 5 Amp fuse protects the motor against incorrect cable connection
Accidental Start Protection – Winch operation is disabled if the push button is already inadvertently pressed when the power supply is turned on at the circuit breaker or battery
Low Voltage Detection - Operation is disabled if the battery charge level is low, which prevents further drain on batteries and avoids triggering low-voltage reset of navigation instruments and other electronic devices
Continuous Run Time Limit– Operation is disabled if continuous run time exceeds 10 minutes

Manual Operation Always Available - The E1 electric winch can always be operated as a 2 speed manual winch whenever required
See the Andersen Winch Selection Guide for more information.


Model

Drum
D mm

Base
B mm

Height
H mm

Entry
L mm

Line
Size mm

Weight kg
Gear
Ratio
Speed 1
Gear
Ratio
Speed 2
Power
Ratio
Speed 1
Power
Ratio
Speed 2
28 ST FS E1
70
125
151
65
8-14
18
1.3:1
3.7:1
9.5:1
26.5:1
34 ST FS E1
70
125
151
65
8-14
18
1.3:1
4.7:1
9.5:1
33.8:1
40 ST FS E1
75
152
174
71
8-14
19
1.3:1
6.0:1
8.5:1
39.5:1
46 ST FS E1
89
180
209
90
8-14
19
2.8:1
8.4:1
15.5:1
46.6:1

50 ST FS E1

89
180
209

90

8-14
21
2.8:1
8.8:1
15.5:1
49.3:1
52 ST FS E1
100
200
228
106
8-16
28
3.2:1
10.5:1
16.2:1
52.0:1
58 ST FS E1
115
230
257
111
8-18
35
3.7:1
14.4:1
16.1:1
57.7:1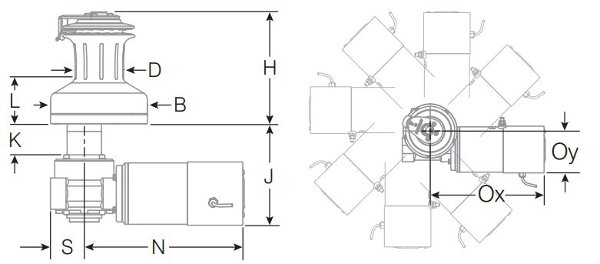 Model
Max
Deck

K mm
Motor
Depth

J mm
Gear
Length

S mm
Motor
Length

N mm

Power

Watts
Fuse
Amps

12V/24V
Offset

Oy mm
Offset

Ox mm
28 ST FS E1

49

180

64

304

1000

150/70

298

149

34 ST FS E1

49

180

64

304

1000

150/70

298

149

40 ST FS E1

49

180

64

304

1000

150/70

292

132

46 ST FS E1

57

188

64

304

1000

150/70

303

144

50 ST FS E1

57

188

64

304

1000

150/70

303

144

52 ST FS E1

57

180

64

350

1500

200/100

337

155

58 ST FS E1

43

201

81

374

1500

200/100

370

180
Product Code
Andersen E1 - Model
Andersen E1 - Voltage
Availability
Price

€

3,309.00

(inc. VAT)
€

2,734.71

(ex. VAT)

€

4,799.01

(inc. VAT)
€

3,966.12

(ex. VAT)

€

4,799.01

(inc. VAT)
€

3,966.12

(ex. VAT)

€

5,859.00

(inc. VAT)
€

4,842.15

(ex. VAT)

€

5,859.00

(inc. VAT)
€

4,842.15

(ex. VAT)

€

3,309.00

(inc. VAT)
€

2,734.71

(ex. VAT)

€

3,369.00

(inc. VAT)
€

2,784.30

(ex. VAT)

€

3,369.00

(inc. VAT)
€

2,784.30

(ex. VAT)

€

3,469.00

(inc. VAT)
€

2,866.94

(ex. VAT)

€

3,469.00

(inc. VAT)
€

2,866.94

(ex. VAT)

€

3,919.00

(inc. VAT)
€

3,238.84

(ex. VAT)

€

3,919.00

(inc. VAT)
€

3,238.84

(ex. VAT)

€

4,029.00

(inc. VAT)
€

3,329.75

(ex. VAT)

€

3,839.00

(inc. VAT)
€

3,172.73

(ex. VAT)