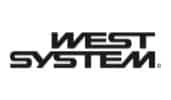 A thickening additive developed for maximum physical properties in hardware bonding where high-cyclic loads are anticipated. It can also be used for filleting and gap filling where maximum strength is necessary. Ideal for repairing stripped or oversized fastener holes, bonding studs and moulding hardware bases.
Additional features:
Very strong

High density

Creates a smooth mixture resulting in a smooth surface for fairing

Can be combined with other fillers
Available in 250 g recommended for the 1.2 kg Epoxy A Pack and 1750 g containers recommended for the 6.0 kg Epoxy B Pack.

20 ml scoop included.

1 pump of 105 resin + 1 pump of 205/206 hardener + 1 heaped scoop of 404 = peanut butter consistency.