An all-rounder at the highest level - elongation similar to steel cable and maximum life expectancy.
Very low elasticity only 0.7% at 10% break load and 2.2% at 50 % break load.
Very high breakload allows the use of smaller diameter lines without compromising strength. 
Core 12-strand braid of Dyneema® SK78 fibres

Intermediate cover of polyester staple fibre 24 or 32-plait HT Polyester cover

Excellent breaking load with smallest elongation

Abrasion resistant cover particularly suitable for stoppers

Very stable cross-section - no slipping between core and cover

Universal line: Ideal for halyards, sheets, guys and downhauls

Contact us for availability of other colors and sizes.
| | | | | | |
| --- | --- | --- | --- | --- | --- |
| Ø in mm | 6 | 8 | 10 | 12 | 14 |
| Weight kg/100m | 2.60 | 4.00 | 6.80 | 9.90 | 13.30 |
| Break load in daN | 1650 | 3000 | 5100 | 7500 | 9500 |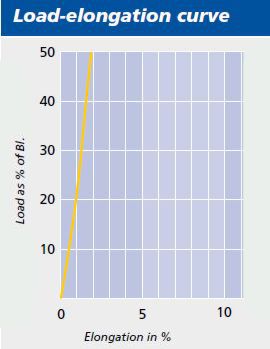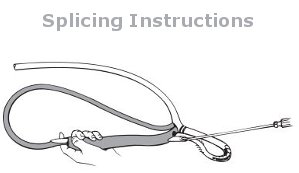 Gleistein MegaTwin Dyneema is a moderately difficult line to splice.

See Page 44-45 of the Gleistein Splicing Handbook.

"Ropes with high modulus fibre cores"

Available for download in the "Attachments & Downloads" Tab