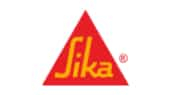 Sikaflex 291i is a perfect all-purpose flexible marine sealant that bonds extremely well to all standard materials used in boat construction. With the new and groundbreaking polyurethane i-Cure technology Sikaflex 291i offers excellent adhesion to porous and non-porous substrates and unlike many sealants and adhesives, Sikaflex® i-Cure technology is solvent-free and cdourless.
Resistant to weathering and seawater, its outstanding elasticity ensures a durable, long-lasting seal for many sealing applications such as Chain plates, Deck Fittings & Hardware, Hatches, Ports, Etc
Specifications:
1-component formulation
Low odour
Resistant to ageing & weathering, and non-corrosive
Can be over-painted and can be sanded
Bonds well to a wide variety of substrates
Electrically non-conductive
Available in a handy 70 ml tube and a standard 300 ml cartridge in black and white.