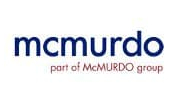 Please sign in so that we can notify you about a reply
Innovative new approach to safety at sea and man overboard recovery. The Mcmurdo Smartfind S10 combines a precision GPS receiver with an AIS transmitter in a compact manually activated safety device with built in flashing LED light.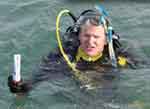 The Smart Find S10 is submersible to 60 metres, buoyant and compact, and intended for carriage by divers, crew and anyone who works on or carries out leisure activities on the water. Once activated the S10 will transmit for 24 hours and has a 5 year battery storage life. The S10 is factory programmed and does require any further programming or registration. It is approved for personal use by many authorities that do not approve personal satellite PLBs
The S10 AIS personal rescue beacon is not a substitute for a PLB satellite beacon but does offer some advantages.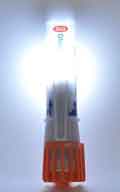 In the event of a man overboard situation or a person requiring assistance the closest vessel is often the one from which the victim fell, or in the case of divers, their support boat. With a Satellite beacon this vessel does not receive any information directly and would have to be contacted by the Rescue Coordination Center (if possible) for directions and instructions. A personal AIS beacon once activated starts transmitting within 1 minute and shows up on AIS receivers and AIS equipped plotters and navigation software on all boats land based VTS stations within 4 miles or more. The information received shows the exact position of the S10 as well as distance and bearing.
Manually activated personal safety device to aid recovery of persons in difficulty

Transmits GPS target tracking information over AIS

Unique serialized ID (programmed at the factory)

Small and light for unobtrusive carriage

Waterproof, buoyant and fully submersible to 60 meters

Flashing LED light

Minimum 24 hour continuous operation

5 year battery storage life

Size 195mm x 44mm

Weight

150gr

Wrist lanyard included
Simple three step activation even with gloved hands. When the person in trouble has been successfully retrieved from the water, the beacon can be switched off. A built in test facility indicates whether or not battery replacement is advised.